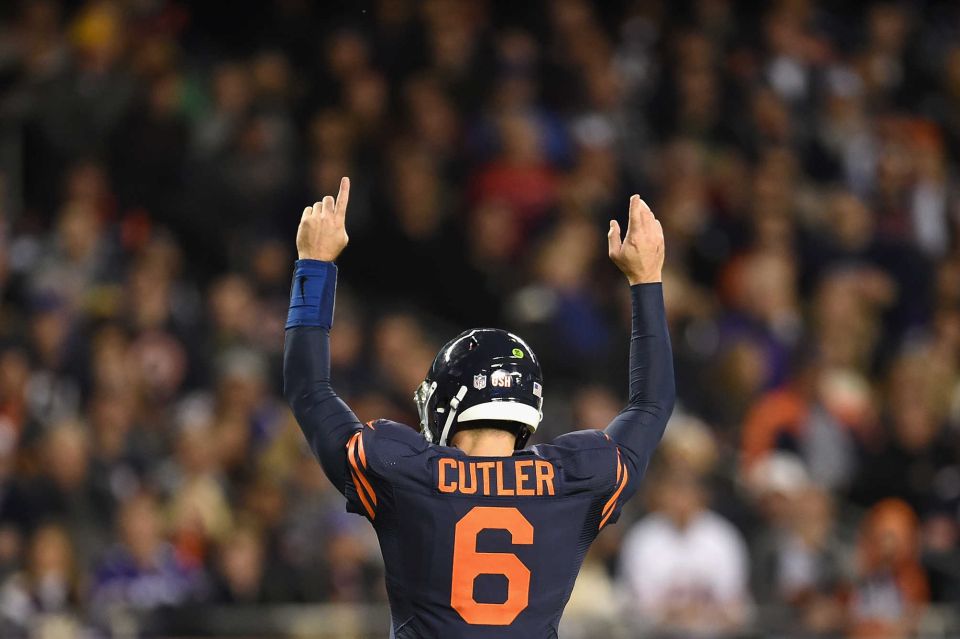 There were a lot of reasons why the Bears beat the Vikings. The biggest is the simplest: the Bears had a QB who could make plays under duress and the Vikings didn't.
That's right, Jay Cutler is back and he reminded us all why the talk of moving on from him is premature (and probably stupid).
Everyone wants to talk about the arm but the arm isn't what makes Cutler so good. Against arguably the best defense in the NFL, without his two best offensive linemen and two of his three or four best receivers, Cutler was in complete control. After a shaky start, he threw strike after strike, converting third down after third down, time after time.
When the shit hit the fan — and it did quite often — Cutler stayed cool and made the throws he needed to make. The Bears came into the game as one of the worst third-down offenses in the league. Thry were 7-for-14 against the Vikings.
This came days after a report that John Fox was "done" with Cutler. The report clearly got to the quarterback, who showed as much emotion as he ever has, including an somewhat teary embrace with QB Coach Dave Ragone after the Bears clinched the win.
I don't know if these last eight games will be Cutler's last with the team. I don't think anybody really knows. But Cutler has the ability to control his own destiny. And regardless of what anyone in the front office thinks, it has been made crystal clear that the guys in the locker room love him.
If Cutler keeps playing like he did Monday night and like he has for most of the last two seasons, the Bears would be crazy to move on for an unknown.