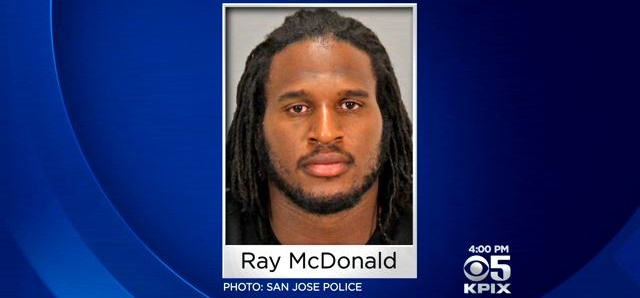 The Bears on Tuesday signed Ray McDonald.
When I heard that, when I heard the team I spend so much time thinking about and cheering for signed this man with a checkered past, my initial reaction was a simple, "Ugh".Ugh as in how could the Bears overlook a track record of violence towards women in the name of good defensive line play. Ugh as in how could this new Bears leadership be so eager to ship Brandon "Tartikoff" Marshall to New Jersey for less than a Rutt's Hut ripper in the name of personality problems while bringing in McDonald on the recommendation of their new defensive coordinator alone. Ugh as in how, after the NFL's dark troubles of 2014, could the Bears so willingly enter that conversation in 2015?
(The Tribune provides a legal timeline for McDonald HERE.)
But there was an even worse Ugh. Ugh as in the realization that the first time McDonald buries Aaron Rodgers or Matthew Stafford or Teddy Bridgewater I will be the first one to applaud and forget all his transgressions.