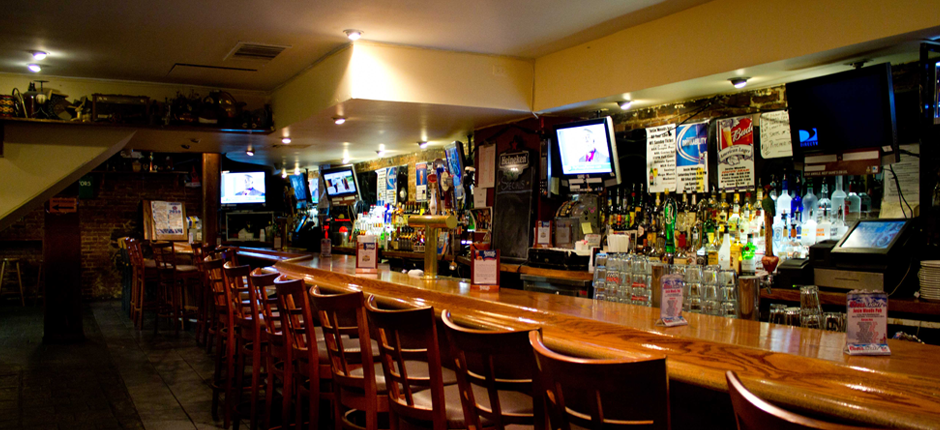 Last Saturday afternoon I was sitting in Josie Woods, downtown Manhattan, in the same seat, in the same corner I'll spend a hundred hours this fall.
Above was the same television set, "the Bears TV" which you can at the far end of the image above, now showing a meaningless third-place Gold Cup match between the United States and Panama.
To my left the same ragged, barren wooden shelf which will soon hang the same now-doesn't-fit-my-thigh Tom Waddle jersey like a championship banner at the Boston Garden.
In my hand was the same pint of Coors Light that has nursed me through Henry Burris and Jim Miller trying to tackle and whatever that was Rex Grossman did in the Super Bowl and The Marion Barber Game and – if I were drinking then – the entire decade of the 1990s.
It's all felt the same, you see, being a Bears fan. Sure there have been some division titles since January 26th 1986. There have even been seasons almost as exhilarating as a championship run, a la the Mike Brown overtime interception spree of 2001 in the wake of one of our nation's most trying times.
But it's all been the same. A quarterback not quite good enough. A coach not quite good enough. A GM not quite good enough. Ownership not quite good enough. When those three elements are consistently subpar in the NFL sustained success, sustained excitement, sustained entertainment is an impossibility.