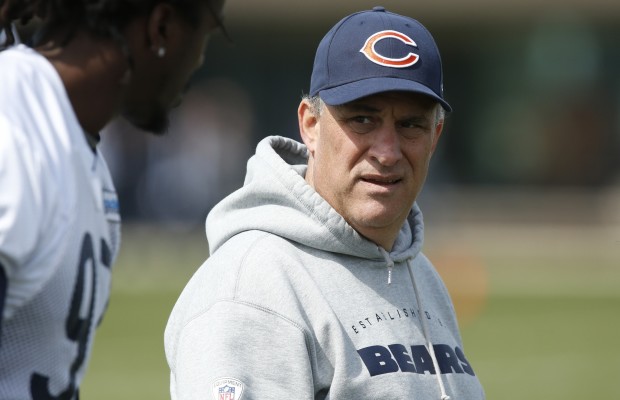 The Bears have one of the best defensive coordinators in the league, but he alone won't make the defense respectable.
No team upgraded any position more than the Bears did by replacing Mel Tucker with Vic Fangio. Tucker is one of the worst defensive coordinators in the history of the league and Fangio is pretty good. That's a huge jump, but it might be the only jump they made. You could argue that the team's talent level is about the same as it was the last two years.
Yes, they added Pernell McPhee to pressure the quarterback, but they also lost Stephen Paea (six sacks) and it would be a surprise if Willie Young had anywhere near the same impact he had a year ago, registering ten sacks. Is that a net positive for the Bears?
The secondary is still a disaster.