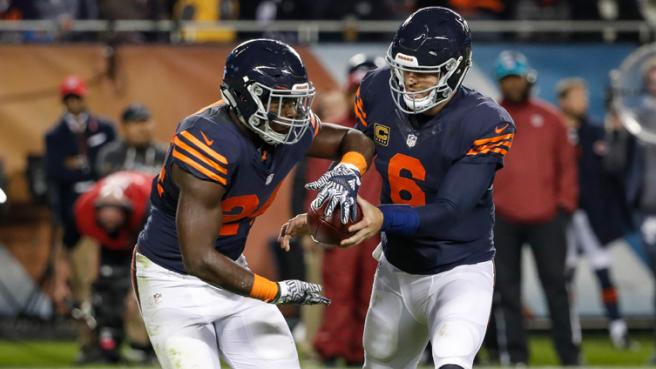 Jay Cutler was great. The defense was great. And the Bears dominated a team someone (me) told you was a great match-up for them. Rapid fire.
The pass rush did exactly what it should against that Vikings offensive line. Minnesota had no answer for McPhee, Floyd or Hicks.
Jordan Howard is the real deal and it seemed John Fox came to that realization at some point Monday night. This is not a player who should be rotating at the running back position. He is their best runner at the position, their best pass catcher at the position and a solid pass blocker. Spell him, of course, but he should be getting twenty-five touches every week.
Two plays stood out to Jon Gruden Monday night when it came to Cutler. One, obviously, was the step up in the pocket shuffle pass to Howard for a big gain. The other was far more subtle. Later in the game. First down. The pocket collapsed on Cutler and he scrambled to his left and ran for a gain of one or two. Was it a big play? No. Does Brian Hoyer lose seven or eight yards on it? Absolutely. That's the difference.