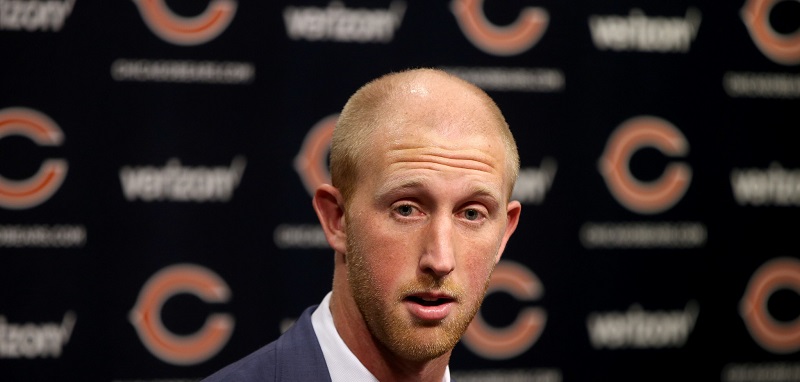 As the Chicago Bears go through OTAs this week, much of the focus is on Mike Glennon's feelings. But the reality of the situation is this: Glennon needs to play well for himself more than the Bears need him to play well.
Right after the Bears traded up for Mitch Trubisky, some of Chicago's most prominent media members focused on how the team's presumed starter not being happy could have a negative impact on the Bears 2017 season. The problem with that logic is that it ignores what kind of impact Glennon playing poorly and pouting will have on his own career. Regardless of who else is on the Bears' roster, this is Glennon's big audition. He needs to play well and be professional or he'll never get another chance. He knows this. If he doesn't, he'll spend the season on the bench.
The base case scenario for Glennon is that Trubisky is every bit the player the Bears think he is but John Fox chooses to stick with the veteran. Glennon then puts together a productive season and the Bears move him to a contender for a high draft pick.