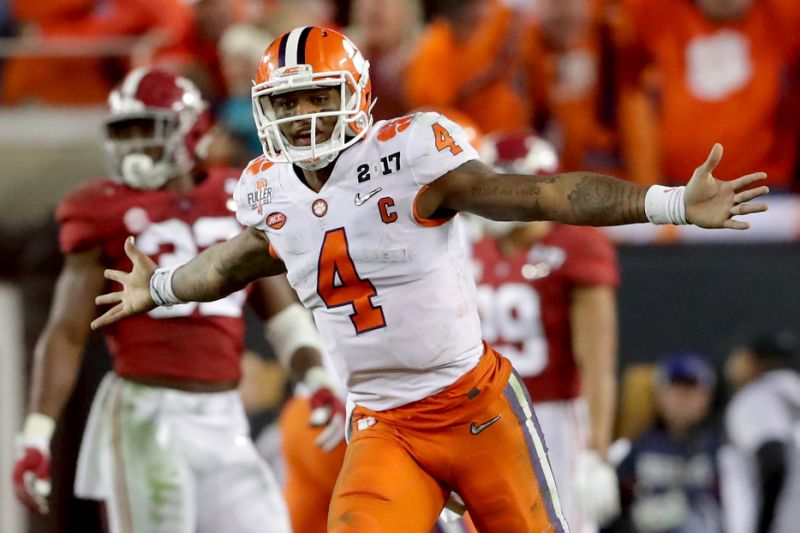 When you really think about the things that make quarterbacks great, you end up pinpointing traits Clemson's DeShaun Watson has already displayed.
Being great in college doesn't mean a player will be great in the NFL, but it's the closest league we have to an apples-to-apples comparison and Watson was the single best player in that league last year.
Alabama was supposed to have one of the greatest defenses in the history of college football each of the last two years. They couldn't stop Watson. His performance in the National Championship Game two years ago was impressive. And it pissed Alabama off. With one of the greatest defensive minds in the sport designing their game plan and a roster full of future NFL stars, Alabama was determined to stop Watson last year.
They couldn't.