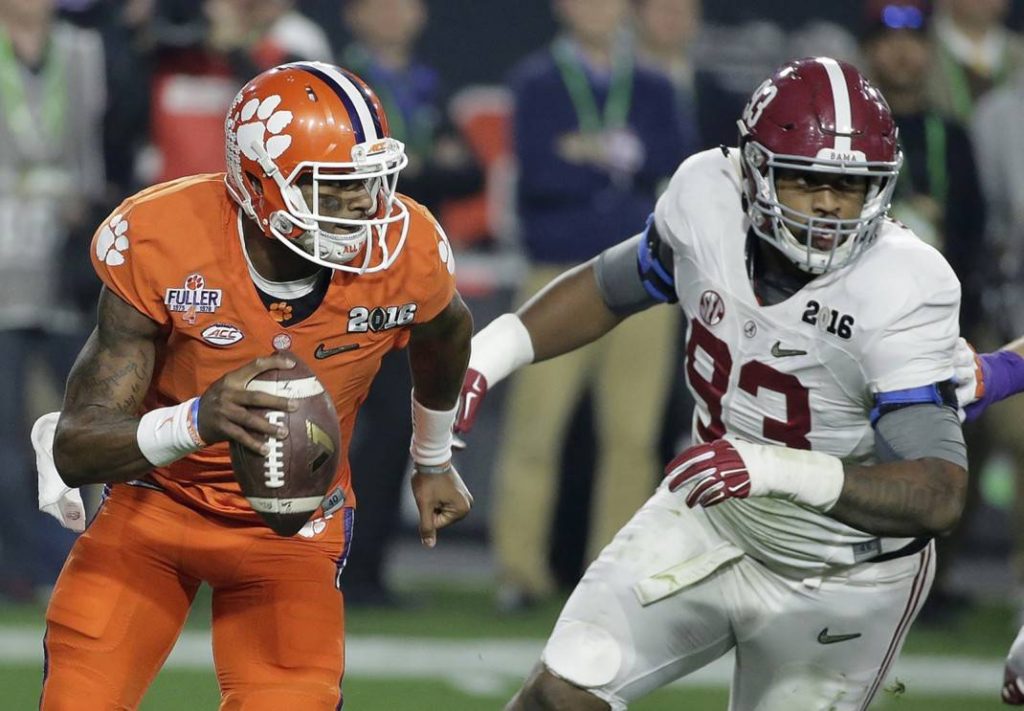 I just don't think the Bears are going to take a quarterback with the third pick.
Through the first two waves of free agency, I saw Pace as someone who was just trying to plug as many holes as he could so that they could pick up some wins and he'd get a chance to keep building the team next offseason. George McCaskey made it clear that he isn't patient and I think Pace heard that message. Mike Glennon is a reliable player who Pace hopes can be just good enough to get him to next offseason.
It's possible that Pace sees upside in Glennon; sees him as somebody who could potentially be the answer. Realistically, I think Pace is just hoping Glennon can buy him more time.
My hunch is that Pace has ID'd his answer and it's Jimmy Garoppolo. Drafting a quarterback in the first round this year would mean he couldn't realistically go after Garoppolo next year. Sticking with Glennon and a QB drafted later leaves all options on the table.
Even if it's not Garoppolo, I haven't gotten any indication that he believes the answer is among the guys available early in this draft. Pace had made comments about valuing decision making (Watson), experience (Trubisky) and elevating their teams and programs (Kizer and Mahomes). Perhaps those were all part of a smoke screen. But I'm not betting on it. I do think the Bears will draft a quarterback at some point but my guess is Pace will view that player in the same light he sees Glennon – someone who could be the answer, but probably isn't.
If it were up to me, Deshaun Watson would be the pick, but it isn't up to me and here's how I think the Bears have their big board stacked at this point: