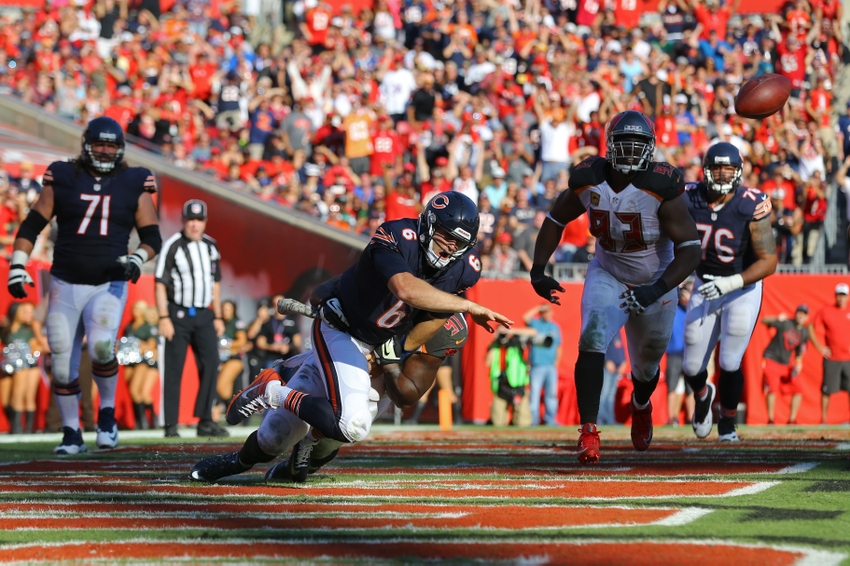 The excuses are gone, but the results remain mostly the same.
As his career drags on the question of if Jay Cutler is the answer to the Bears century-long QB crisis appears to be getting answered and Sunday gave Ryan Pace enough ammunition to move on if he wants to.
This isn't about one game, but holy shit was that a bad game. It wasn't just the four lazy, careless turnovers the dude flat out could not make a throw. I charted him with 11 inaccurate passes — nearly 37 percent — including two horrendous interceptions.
I've always been willing to live with Cutler's turnovers because they were offset by big plays. That hasn't been the case this year. Cutler has twice as many turnovers as he does touchdowns. What's worse is that he's being beaten statistically by Brian Hoyer nearly across the board.