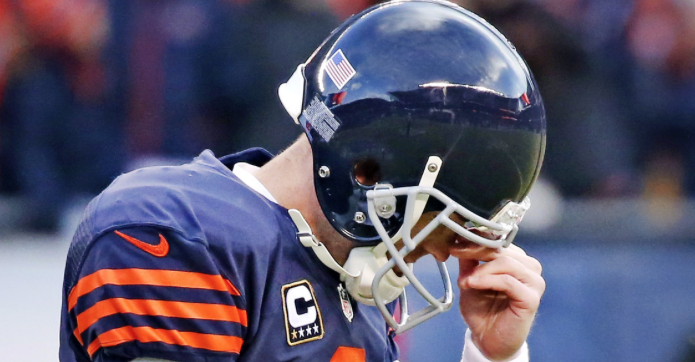 This was the type of performance many expected from the Chicago Bears this season. Ugly. But did anyone expect the Bears could play a game this poorly and still be in position to win? Well, they should have won. Rapid fire…
Is it time to worry about Robbie Gould? It certainly could be. He didn't just miss two short field goals that would have won this game. He dead shanked them both. The coachspeak approach will have fans yelling "Bears didn't lose this game because of the missed field goals" but you know what? They did.
Welcome to the NFL, Eddie Goldman. That was a dominant performance.
When did Willie Young become the Bears most dominant edge rusher again?
Kyle Fuller is a special player when the play is in front of him.
No clue what Fox and Fangio thought the Niners offensive approach would be but they looked thoroughly unprepared for all the things I saw in amateur tape study early last week.
The point above may be unfair, mind you. A lot of that responsibility would have been on the linebackers and the guys in the middle have looked lost in coverage.
36 yards is now an extra point! Robbie essentially missed an extra point to win a game. Inexcusable. Gould has been a good one but I hate kickers.