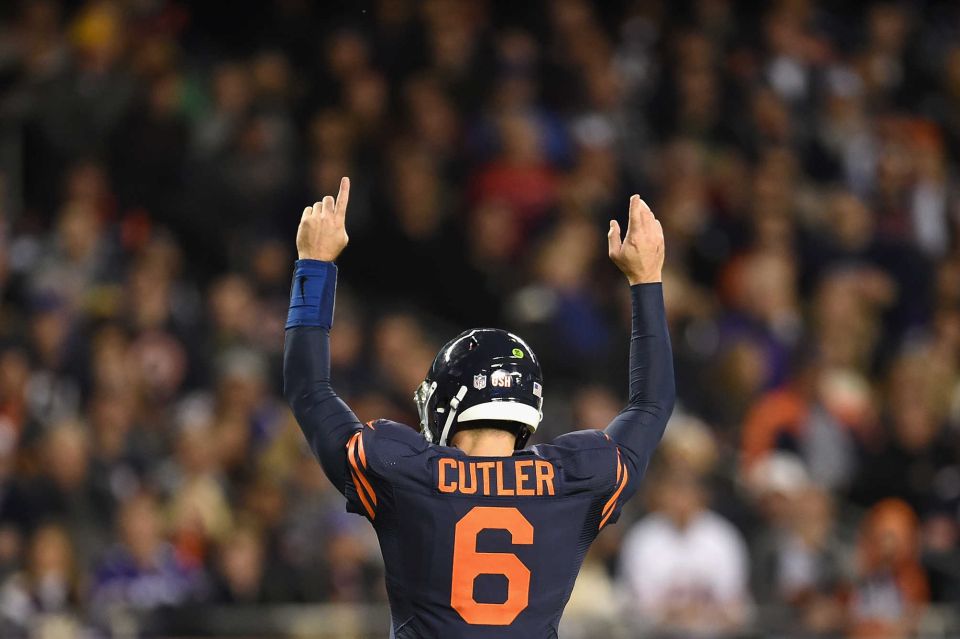 Editor's Note: This will likely be the last column about Jay Cutler to appear on this blog after the last 9 years of intense conversation and debate. I'd like to thank Jay for everything he gave this organization. He played the toughest game on earth, played it broken half the time, and then had to deal with a city and media that never gave him a fair shot. I wish him nothing but success moving forward. -JH.
---
Brad Biggs just couldn't help himself, couldn't hide his bias. In a story that was supposed to be about praising new Bears quarterback Mike Glennon, the Tribune reporter decided to take two shots as Cutler as he prepares to leave town – questioning his leadership and production.
The Bears didn't win enough games with Cutler. He didn't put up monster statistics. But Cutler was a good quarterback for a team that has never had good quarterbacks and now we all have to go back and see how the other half lives.
Jay Cutler will exit Chicago without any appreciation for how he played for the Bears.