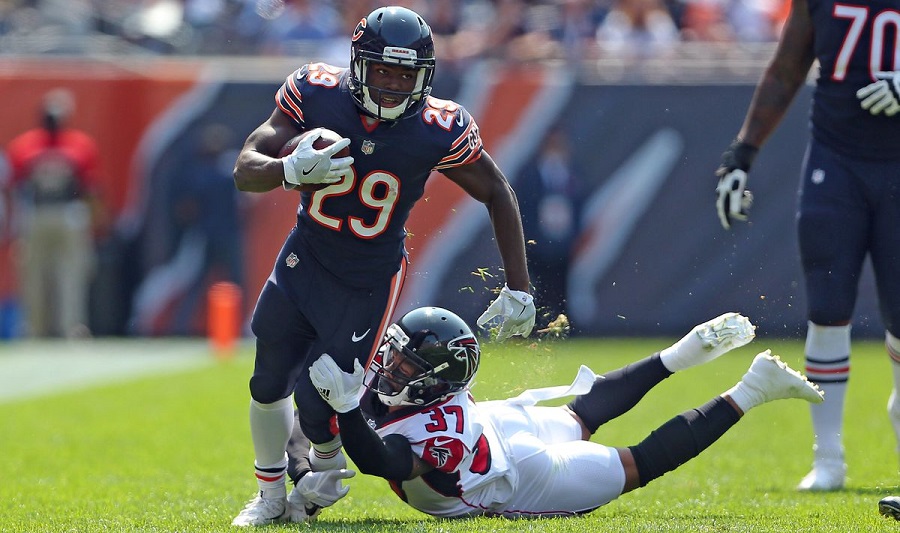 Special thanks to Data for his post-game report yesterday. We'll be trying to provide post-game content throughout the season.
Mike Glennon did everything Mike Glennon can do yesterday. And the Bears had a chance to win. Remind you of anything? It's exactly what we were saying every week during Hoyer/Barkley last season. But when your passer is this limited, the rest of the team needs to be absolutely perfect. And the Bears are not good enough to be that.
If this is all the Bears are going to ask Glennon to do, not playing Trubisky makes even less sense. Trubisky can do everything Glennon did yesterday. Hell, Chad Hutchinson can do everything Glennon did yesterday. But Trubisky can extend plays with his elusiveness and extend drives with his legs. The Bears shouldn't be playing Trubisky to develop their future. They should be playing him because he'd help them win now.
Didn't foresee the Bears having no answer for Austin Hooper.
Not surprised at all by Tarik Cohen. The Human Joystick has been turning heads since he showed up for his first Bears practice and I'd imagine he'll be lighting up fantasy waiver wires today. (I haven't played fantasy football in 17 years but I suggested Cohen to a DFS player who won five grand yesterday.) Cohen is the Bears best offensive weapon.
Akiem Hicks is their best defensive weapon. Maybe giving guys millions of dollars the day before the opener should become a trend. That was a dominant performance.